This Vegan Keto Cauliflower recipe is a guest post by Louise Hendon, co-host of The Keto Summit and author of The Essential Keto Cookbook.
One of the main flaws I see with the mainstream Keto diet is that people don't eat enough vegetables.
While eggs, bacon, and steak are nutritious, they don't offer the full range of vitamins, minerals and fiber that vegetables do.
So, if you're scared of eating vegetables on a Keto diet because they contain carbohydrates, then you could be missing out on some essential nutrients such as those contained in our Vegan Keto Cauliflower recipe.
As Lee has pointed out, by changing some things up with your Keto diet, you can actually reach ketosis even if you eat more than 20 g of carbs.  So don't be scared to add more vegetables into your Keto diet.
Which Vegetables Are Keto?
Ready to add more vegetables into your meals?  Check out this list of Keto and low carb veggies to help you decide which ones to eat:
Cauliflower
Broccoli
Onions
Mushrooms
Asparagus
Bell Peppers
Kale
Spinach
Lettuce
Arugula
Celery
Leeks
Tomatoes
Zucchini
Spaghetti Squash
Cabbage
Avoid high carb vegetables like potatoes, sweet potatoes, pumpkin.  Or eat them in very small amounts.
How Do You Add More Veggies Into Your Keto Diet?
Now that you know which vegetables are good on a Keto diet, what's the best way to prepare and eat them?
Salads can get boring rather quickly, so what else can you cook that's easy and delicious?
Our Vegan Keto Cauliflower recipe is perfect but first, here are 4 other ideas to get you started:
Make Keto Smoothies
Smoothies are a really easy way to add vegetables into your Keto diet.  In particularly, green leafy vegetables like spinach and kale are fantastic to use to make Keto green smoothies.
As Lee suggests, berries, coconut milk, and protein powders are also excellent ingredients to add into your smoothie.  If you're new to green Keto smoothies and want a few recipes to try before experimenting on your own, then check out our post here.  You'll find a lot of ideas.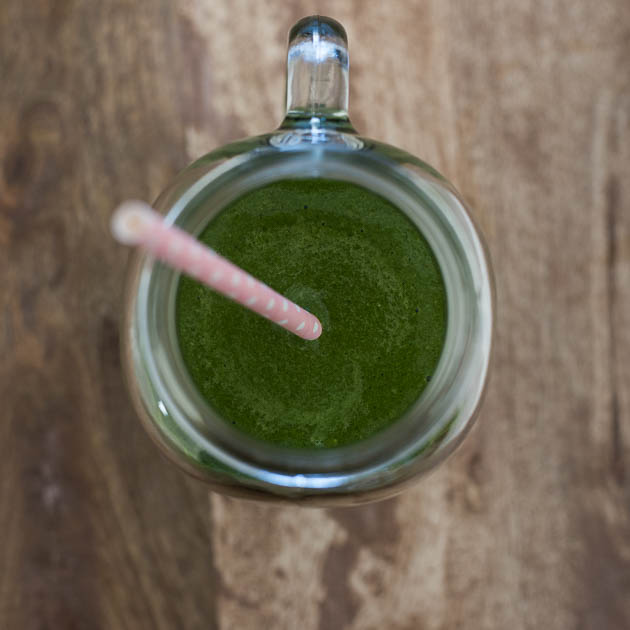 Make Vegetable Stir-Fries
Stir-fries are so easy to make.  Add avocado or coconut oil to a pan on high heat and throw in your favorite vegetables. For seasoning, add in gluten-free tamari soy sauce.  And if you like a bit of heat in your dishes, add in some hot sauce as well.
Make Vegetable Soups
Hot soups are especially delicious when the weather's cold out.  Cook your vegetables and then blend with coconut cream to create a thick and creamy soup.  Or just add leftover vegetables and herbs to water and create your own broth.
Make Cauliflower "Rice" or "Quinoa"
Cauliflower "rice" is one of my favorite ways to eat veggies.  There are so many variations that it's hard to get bored with this.  So, check out my Vegan Keto Cauliflower "quinoa" recipe below – you can customize it to fit whatever vegetables you have available.  And if you're on a Vegan Keto diet, then the recipe below is a very clean way to eat Keto.
Vegan Keto Cauliflower "Quinoa" Recipe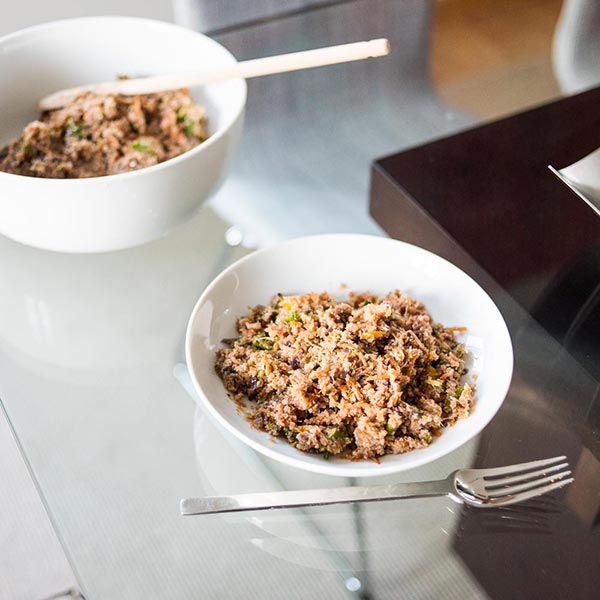 Prep: 15 mins
Cook: 15 mins
Yield: 4
Ingredients:
1/2 head of cauliflower (300 g), food processed into rice-like particles
1/2 medium bell pepper (60 g), finely chopped
1/2 medium onion (55 g), finely chopped
3 green onions (15 g), finely chopped
1 carrot (50 g), grated
1/4 cup purple cabbage (70 g), roughly chopped
1/2 cup of broccolini (135 g), roughly chopped
2 cloves of garlic (6 g), peeled and minced
4 Tablespoons of avocado oil (60 ml)  (or use coconut oil)
1 teaspoon of sesame oil (5 ml)
2 Tablespoons of gluten-free tamari sauce or coconut aminos (30 ml)
Salt and pepper to taste
Instructions
Add 4 Tablespoons avocado or coconut oil to a large frying pan and cook the diced onion until slightly browned.
Then add in the rest of the vegetables and cook on high heat until slightly softened.  Approx. 10 minutes.
Add in minced garlic, tamari soy sauce, and sesame oil.  Season with salt and pepper to taste. Cook for 1-2 minutes and serve.
Calories: 185
Fat: 15 g
Total Carbs: 11 g
Fiber: 4 g
Sugar: 4 g
Net Carbs: 7 g
Protein: 3 g